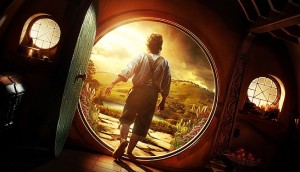 The trailer of the decade has been released! The Hobbit: An Unexpected Journey maintains everything that is perfection within our existing Middle Earth minds while adding new friends (and foes) to the mix.
It is after viewing the trailer no less than 20 times that I realize that we aren't even to the Smaug parts yet! The components of the trailer that really stand out the most to me are: The epic score by Howard Shore, Martin Freeman as Bilbo is my wildest dream come true (I am not disappointed, and I had really high expectations), seeing Galadriel (TWICE!), Kili (of course), Gandalf as playful and mysterious as he was (not to mention powerful!), the beauty of The Shire, and The Misty Mountain song (as sung by the Dwarf Company).
Though it's still nearly a year away, I imagine I will be re-watching this trailer throughout the year and getting the same chills each time I do.
Mood:

Anxious